Ontario Wolf Hunting
Directory of 14 Ontario Wolf lodges, guides and outfitters in Ontario.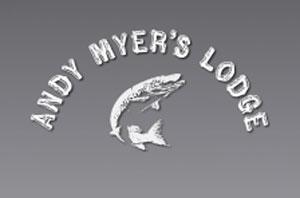 1802 Durance Rd, Vermilion Bay, Ontario POV 2VO
Summer Phone: (807) 227-2610, Winter Phone: (608) 987-4535
We have experienced and passionate hunting guides who will take you through scouted land to where the most game is. We hunt a 35 mile area where the the big bush country yields to farmlands and timber cuts providing huge expanses of country to hunt in.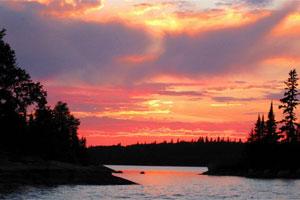 5821 ON-71, Sioux Narrows, Ontario P0X 1N0
Phone 1: (807) 226-5646, Phone 2: (888) 266-3474
For those that are interested in Timberwolf hunts, the season is from September 15th to March 31st of the following year. The majority of our hunts are done in the winter but there is a large success rate in the Fall time during deer season as well. The limit for Timberwolves is two, but you must obtain a small game license, and a wolf game seal. If you are successful on taking your trophy then an export permit will be needed to transport it home.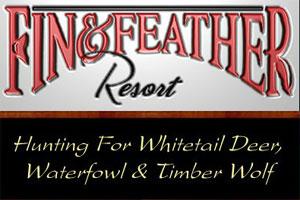 379 Townline Road, Eagle River, Ontario P0V 1S0
Phone: (807) 728-1420
Due to the fall of the fur trade, small game animal populations are also increasing. All this extra food combined with a few mild winters has enabled the Wolf population to increase considerably. Actually, there is an over-population of Wolves and scientist have actually been capturing Wolf packs and shipping them down to Yellowstone Park. Our Wolf hunt is a special hunt and takes preparation. Please contact us for details.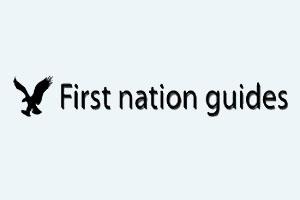 PO Box 301, Nestor Falls, Ontario P0X 1K0
Phone: (807) 484-2969
Very high population! 5 different wolf packs are in our hunting territory. Each pack consisting of as many as 20 timber wolves. Hunt baited ground blinds and winter travel trails. We know were they are!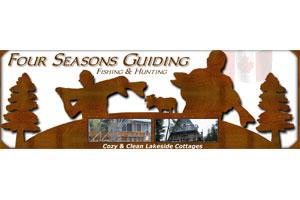 27 Beech Street East, Chapleau, Ontario P0M 1K0
Phone: (888) 627-0598
Wolves are found just about everywhere in Ontario. The Gray Timber Wolf is the most common. Wolves are smart and very cautious and basically there are only two seasons when you will have a chance to harvest one of these magnificent creatures.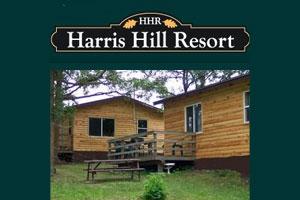 RR 1, Rainy River, Ontario P0W 1L0
Phone: (807) 488-1116
Timber Wolf harvested at Harris Hill Resort: Hunt opportunities starting in fall and winter 2007 Timber Wolf we harvested while Deer hunting. Although not a large number of wolves here, Hunting Wolves has produced us two timber wolves during one Deer hunting season. The only Wolf Hunt we provide is combined with a Whitetail Deer Hunt.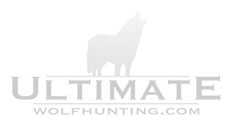 Box 850, Ear Falls, Ontario P0V 1T0
Phone: (807) 222-2107
Ontario Wolf Hunting Guide Services.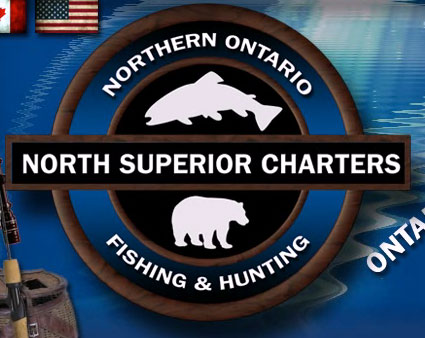 166 Wadsworth Dr, Nipigon, Ontario P0T 2J0
Phone: (866) 282-4854
Since the fall of the fur trade there has been a wolf population explosion on Ontario. The wolves have all kinds of furry critters to eat but as the wolf packs have become much bigger; they no longer go after the small game like they used to. The wolf packs are targeting bigger game and are making a huge impact on the Moose and Whitetail Deer population. The problem is not enough people are hunting them. It's also the fault of outfitters not having organized hunts for wolves. We take our wolf hunting very serious and do everything to make our guests successful in their quest.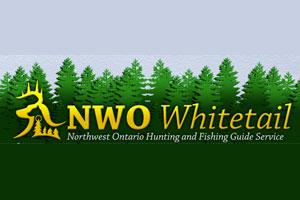 603 Third Street South, Kenora, Ontario P9N 1J2
Phone: (807) 468-4263
Hunting for wolves in Northwest Ontario with NWO Outfitters can be done as a combination package or on a strictly hunt wolves basis. Wolves are legal to hunt from Sept. 15th, in any year to March 31, in the next year following. Color phases range from pure black to pure white with various shades and patterns in between. Brush Wolves (coyotes) and fox maybe taken on a wolf license during specific seasons.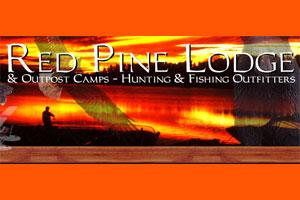 220 Red Pine Rd, Foleyet, Ontario P0M 1T0
Phone: (877) 264-4911
There is a healthy population of wolves in Ontario. Wolves are an elusive predator and stay away from human populations. Wolf is fast becoming one of the most prestigious big game animals in Ontario. Due to our remote northern location and the vast amounts of wilderness to the north, our bear hunters see wolves at the feeding stations. To harvest a wolf while bear hunting, you need to buy an additional Small Game License and a Wolf Tag.

Box 293, Kenora , Ontario P9N 3X3
Phone: (807) 548-5764
You are also allowed to harvest Timber wolf on a small game license. The wolves are usually hunting the same deer you are and quite often at the same time you are, this can make for some trilling hunts. Sitting in a Whitetail ambush with Timber wolves howling nearby is a real thrill.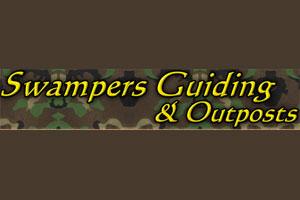 491 Muriel Lake Road , Keewatin, Ontario P0X 1C0
Phone: (807) 543-1307
Winter Timberwolf Hunt - December 1st to March 15th. Can be combined with Ice Fishing (heated huts). Also great snowmobiling. Call soon on this one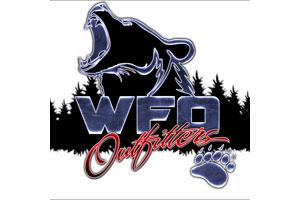 7 Birch Lane, Rosslyn, Ontario P7K 0M6
Phone: (807) 939-2025
WFO is offering you the opportunity to hunt the top predator in the north, the Timber Wolf. Our wolf hunts begin in December and run through to the end of March. Timber Wolves are typically hunted from a blind and utilize bait stations as an attraction. For several years now we have been operating at a near 100% success rate for wolf harvest. Your wolf hunt will include accommodations, active / baited sites and blinds prepared for your choice of weapon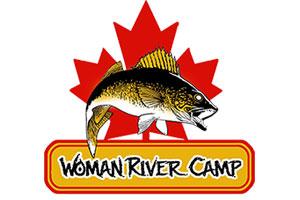 Box 538, Ear Falls, Ontario P0V 1T0
Phone 1: (807) 222-2068
The Timber Wolf is a strong, powerful, intelligent animal making for one of the most challenging hunts in North America. This colourful creature rarely stands still and when it does, its ears are erect, its eyes alert and its nose is working to sift all scents. The slightest of movement can trigger the animal to flee in an instant. Challenging? You bet! Opportunities may arise at close range but long distance is the norm.