Alberta Wolf Hunting
Directory of 7 Alberta Wolf lodges, guides and outfitters in Alberta.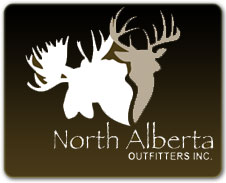 Featured Outfitter
P.O. Box 861, Slave Lake, Alberta T0G 2A0
Cell: (780) 849-0743, Home: (780) 369-3733
We offer Winter Wolf Hunting over bait. These hunts are very challenging, but high success if hunters are patient. Hunting methods are from hated blinds in strategically places areas where the wolves travel. These hunts take place during the Winter months from snowmobiles. This is the highest success wolf hunt around! Call to discuss in detail the best times, and areas we hunt.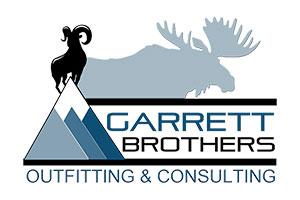 Box 85, Alsike, Alberta T0C 0C0
Pat Garrett: (780) 621-7989, Brian Garrett: (780) 542-1018
Winter Wolf/Coyote hunts. We realize that your hunt is not only about taking the animal of a lifetime but to feel welcome and have fun, stay in comfortable clean accommodations and eat well. None of us would expect anything less on an outfitted hunt. You can be sure everything is taken care of with Garrett Bros.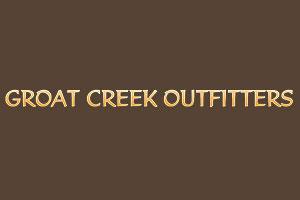 PO Box 1325, Whitecourt, Alberta T7S1P2
Phone: (780) 779-5280
Over 25 Years of Hunting Experience. Extremely High Success Rate. Dozens of Proven, Scouted Tree Stand and Ground Blind Locations Welcoming Hunters of All Ages & Abilities (Wheelchair Friendly). Archery, Rifle & Black Powder Hunts Family Owned & Operated! At Groat Creek Outfitters you will experience a full service, high quality hunting opportunity! Our entire outfit is devoted to making your adventure with us a success! Groat Creek Outfitters operates from Northwestern Alberta, Canada, approximately two hours NW of the Edmonton International Airport. We invite you to come hunt with us, as Alberta offers a very unique and rewarding hunting experience. We will make every effort to ensure that your time spent with us will be an enjoyable and memorable experience!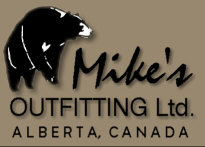 PO Box 544, Spirit River, Alberta T0H 3G0
Phone: (780) 864-3770
Mike's Outfitting Ltd. is an Alberta big game hunting outfit owned by myself, Mike Ukrainetz and my wife Jen. We live and hunt in the big game hunting paradise of the Peace River region of Alberta. We provide high success mule deer hunting, whitetail deer hunting, black bear hunting, elk hunting and moose hunting even for hunters who aren't physically fit.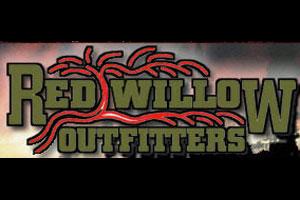 Valleyview, Alberta TOH-3NO
Phone: (780) 524-4574
Our wolf hunts run from December 1 - March 15 as this is the best time of year to hunt these predators. We use bait, spot and stalk, and calling. At this time of the year there is snow so we travel by snowmobile while hunting. We expect kill percentages at about 50%. Because wolves in our hunting area have drastically increased and there is such an abundance of wolves and coyotes there is no limit on the number of wolves you can take. Alberta wolf hunts can be very rewarding with an excellent opportunity to take more than one wolf and a bunch of coyotes. Wolves are quite variable in color. The wolves in our hunting area tend to be a mix, black to white with many tones of grey. The mature wolves from this area have skulls in the 17-18" range and can weigh well over 100lbs. These ultimate predators makes a great trophy.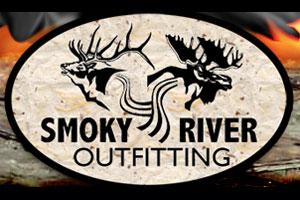 Box 521, DeBolt, Alberta TOH 1BO
Phone: (780) 957-3100
Alberta wolf hunts can be very rewarding. Our wolves can be grey, black, blue, white and rust colors. These ultimate predators makes a great trophy. Over the last few years the wolves in our hunting area have drastically increased. Our wolf hunts run from September to March. Because of our abundance of wolves and coyotes there is no limit. The best time to hunt wolves is February. The snow is the deepest and the wolves are hungry, they hit bait best at this time. We do some predator calling but majority is from a blind over bait. A typical bait site is very remote with miles and miles of hard packed ski-doo trails leading through deep snow to the bait site.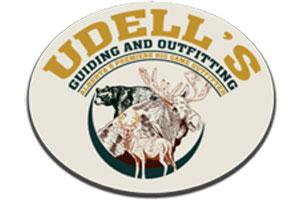 3344 - 11007 Jasper Ave, Edmonton, Alberta T5K 0K6
Phone: (780) 722-0243
Wolves are particularly difficult to hunt, and to be successful you need to be the kind of hunter that enjoys the hunt as much or more than the kill. Wolves are extremely cautious, and simply prefer not to be seen. The wolf population here is excellent and because of our Alberta Wolf Management program there are no limits on the number of wolves you can harvest.